Palm Valley April PBL presented by PBL Works
April 24, 2019 @ 8:00 am - April 26, 2019 @ 3:00 pm
Nestled in the heart of the Coachella Valley, the Palm Valley School is pleased to host instructors from the Buck Institute for Education to present three of their most popular Project Based Learning workshops. Based on the Buck Institute's Gold Standard for PBL, we are honored to be offering PBL 101, PBL 201, and PBL Instructional Coaching workshop (for Administrators and Instructional Coaches). These coveted program trainings are sure to appeal to educators and administrators of all types, so register today, as this institute presented in beautiful southern California is sure to fill up quickly!
In addition to all materials needed for the workshop, your registration fee will include a daily lunch, a daily morning coffee bar with light pastries and fruit, and a light afternoon snack. We are also offering an early evening reception networking opportunity with your cohort group of attendees, as well as other local PBL Educators, the day before the end of each conference. Nearby Hotel Accommodations are also being offered for a discounted Conference rate.
Daily Schedule:
7:30 am - 8:30 am: Registration (Day 1 only), Breakfast & Coffee
8:30 am - 12 pm: Morning Session
12 pm - 1 pm: Lunch
1 pm - 3:30 pm: Afternoon Session
About Our Keynote Speaker: Bruce Craven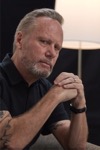 Bruce Craven, a member of the Columbia Business School Executive Education faculty, serves as program director of the Advanced Management Program and faculty director of several custom executive education programs. He also teaches his popular MBA/EMBA elective Leadership Through Fiction. His newest book, Win or Die: Leadership Secrets from Game of Thrones will be published by Thomas Dunne Books, an imprint of St. Martin's Press, in March 2019. He studied politics and literature at the University of California at Santa Cruz and has an MFA in writing from Columbia University. He lives with his wife and two sons in the Coachella Valley in California.
Buy his book! https://us.macmillan.com/books/9781250301185